Meet Single Russian women for marriage
Mail-order brides from Russia – Single Russian ladies are both elegant and fearless. They are proud and loving and will never return from a challenge. Russian ladies always prioritize their husbands and family when it comes to family. Based on what you've read in the previous paragraph, you already know they're one-of-a-kind. They're the type of women who make a house a place worth returning to every day. She is dedicated to those who love her and a rock to her husband. So, why should a Russian girl be a good match for you? Don't be afraid to investigate it!
Luzia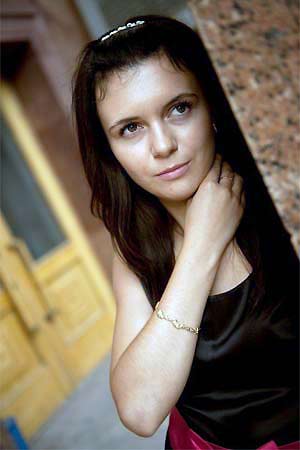 Russia
City: Saint Petersburg
Age: 23
Birth Date: 6/28/1988
Zodiac: Cancer, Dragon
Weight: 121lb, 55kg
Height: 5'5″, 165cm
Eye Color: Brown
Hair Color: Brown
Marital Status: Single
Children: None
Religion: Christian (Orthodox)
Smoker: No
Drinker: No
Education: Higher
Job Title:
Sports: Fitness
Hobbies:
English: excellent
Languages: French (excellent), Russian (native), Ukrainian (fair), Polish (proper)
Self-Description: I am an interesting lady, cheerful, and kind, and I have a good sense of humor.

Comments: I am looking for a reliable, all-sufficient, caring, and loving man.
Single Russian and Ukrainian brides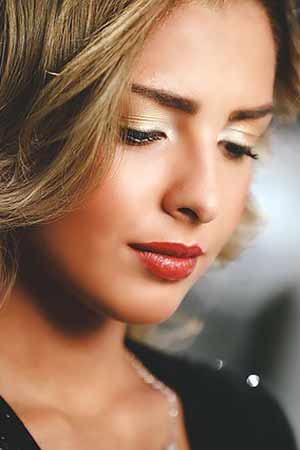 Single Russian girls are waiting for foreign men. Meet thousands of beautiful Russian women online seeking men for marriage. Connect with beautiful Russian brides during your exciting romance tour to Moscow and St. Petersburg, Russia. Meet the hottest Russian mail-order brides online. Thousands of single Russian ladies are seeking a life partner on our Russian dating website. Slavic women from Kyiv, St. Petersburg, Moscow, Odesa, Kharkiv, Russia, and Ukraine Many Russian brides are natural, beautiful, single, and seeking a decent man in America, Canada, or Europe. Our international dating site helps thousands of single men from around the world find their charming brides in Russia or Ukraine. We offer the best dating services to serious Western guys seeking beautiful Russian brides. Every woman on our dating site is registered and screened before displaying their profile. Each Eastern European woman displayed on our dating site is serious about finding a foreign husband.
Here at our top-tier Russian women's dating service, we connect single men and women with beautiful Russian women for all kinds of romantic and life-altering relationships. We have thousands of gorgeous Russian singles signed up. In addition to this, our extensive picture gallery has about 100 new females from post-Soviet countries. Russian brides of all ages, shapes, sizes, educational backgrounds, interests, and other characteristics are at your fingertips when you sign up for our service. Here, you will most certainly meet your wife!
Users will find the site intuitive and simple to use. You won't have to spend a lot of time searching for the perfect match. You can refine your search for a compatible partner significantly with the aid of our one-of-a-kind advanced search service. It now only takes a few minutes to search the entire database. Keep in mind that our search feature takes your description into account when choosing profiles of Russian women, so you only see results from those who are a good fit. You can tailor the search service to meet your specific needs, in addition to implementing searches based on the standard criteria.
As a free dating service, ours has advertised itself as a fraud. You can report any woman on our site that you think is involved in scamming or online fraud; we have a strict policy against such things. Your well-being, security, and interests are our top priorities. You can use the Frequently Asked Questions section to get your questions answered. You can always reach out to Customer Support Service for assistance if you have any questions or problems that you can't seem to resolve. If you have any questions or concerns while you are a member of our site, you can reach out to the staff directly.
The language barrier may be an obstacle when you meet your ideal Russian bride. Real love knows no bounds and fades away with time. But without a shared language understanding, normal communication is impractical, particularly when writing letters to one another online. If you encounter this "issue," a professional translator is at your service to assist you in comprehending your Slavic companion. Everyone who signs up for our service gets a free, one-of-a-kind translation of their first letter. Meet these stunning Slavic brides and discover the exciting world of Russian dating by signing up for our free service. After you give it a go, you won't be able to stand a bride from any other background!
Why is a Russian mail-order bride so appealing?
Russian mail-order brides are popular in the United States. It's time to find out what they're all about. A typical Russian mail-order bride is a girl or woman from a small town looking for a better life. For single Russian ladies, marrying a foreigner is cool; almost all want to move to the United States or Europe.
The average Russian mail-order bride believes that Americans make better husbands. Russian women are attracted to American men because of their beauty and family-oriented mindset. These are two valuable characteristics. Hot Russian women are also loyal and sentimental, both morally and enjoyably. They are adorable because of this combination.
Russian Brides Online: The Best Russian Dating Services 2024
We get it if you're skeptical of dating sites that claim to connect men and women from Ukraine and Russia because of your past experiences or general mistrust of such services. Due to a small number of unscrupulous and unreliable businesses, some Russian dating agencies—especially free dating sites—have gained a negative reputation. Some of the free Russian women's personal services and dating sites claim to have the most stunning single women, but be wary.
Every week, we add as many as 200 new profiles to our database, and we kindly ask that all female members let us know when they are no longer available so that we can remove their listings. We get between ten and twenty requests per week from women who have found someone they like and want us to remove their contact information. Browse the dating site to get a feel for the kind of women you could meet and how we can assist you in finding your soul mate; each profile includes a photo and bio.
View photos of genuine, single women from Russia and Ukraine who are looking for men and soul mates of all ages to marry or have a romantic relationship with. Our introduction service also features articles and information about Russian and Ukrainian brides, as well as important correspondence advice.
Stop pursuing Russian women for marriage or dating them unless you are completely sure this is the right choice for you. Before deciding to join our dating site, Russian women in our agency made sure they were ready to meet serious-looking single men from all over the globe. News articles and videos in the media have detailed the many ways in which Russian women use these sites to cheat unsuspecting men out of their money and emotional investment in their dreams.
Instead of getting discouraged and dwelling on the negative, try to see the bigger picture. In reality, there are far more happy stories and thousands of successful marriages each year than sad ones. To believe in a happy ending and success is the main rule. Be wary of free Russian dating sites. The overhead for a dating agency and website is substantial. Websites like these don't bother to verify the identities of all the single women they feature.
Ladies at RussianBridesOnline.com become excited once you've made a connection with a Russian woman and are considering marriage. You should research the necessary steps to bring a Russian woman into your country in advance so that you are well-prepared. You should also have enough money to travel to Russia or Ukraine to see her in person before you tie the knot. Nothing beats the thrill of finally getting to meet her in person and embracing her for the first time. We believe we can accomplish our goal of providing men and women with timely, high-quality service. We can help people of all ages find compatible partners, whether you're twenty or sixty years old. Men can join at any age, and women can join as early as 18 years old.
RussianBridesOnline.com has introduced a wide variety of services designed to shorten your path to your beloved spouse in response to client demand. Not only does our site detail our services, but it also delves into the history, culture, and traditions of Russia and Ukraine, shedding light on the reasons why Russian and Ukrainian girls are unlike any other. We are happy to help you connect with any woman you choose here if you're sick of being alone and bored with life and want to make a change by finding the Russian wife of your dreams.
Your happy marriage will be the greatest reward for us, and it is an honor and a duty to provide you with excellent service. Always keep in mind that a man can create his luck. If you desire happiness, then experience it!….. Best of luck.
Feel free to reach out to us whenever you require assistance or have any questions. At every point throughout your search, we will do our best to assist you because we are here to assist you.
(Visited 220 times, 1 visits today)