History of Mail Order Brides
The mail order bride system commonly in place today is by no means a new one. It is said that the early settlers of the American continent, the majority of whom were men, couldn't find brides in their own country. Therefore, they had to turn to Europe with the expectation of securing a bride.
Brief history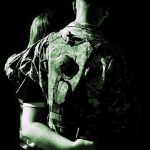 During the World War 2, American GIs started writing love letters to women they had never met with the same expectation in mind. Arranged marriages in this fashion have been carried out for thousands of years and continue to be a common way for people to be married. In the early 1980s, it was seen there was an increased tendency for Western men to look beyond their own country to find their soul mate. This was done, as the western men believed that extending their search would speed up the whole process of meeting that special someone, ensuring a perfect match. Early on, Asian women were predominantly the ones advertising themselves as mail order brides, with Thailand and the Philippines being the main countries involved. The false notion of the typical mail order bride transaction being a Westerner buying an Asian woman stems from these origins.
The journey so far…
Initially, the mail order bride system was paper catalogue-based, which was often printed only once. This was a more limited way for people to interact. The introduction of the Internet in the 1990s revolutionized the mail order bride system, making introductions faster, easier and reliable. This system was more time-efficient and enjoyable than the earlier one, as well as attracted a substantial number of affluent men. The fall of the Iron Curtain saw the creation of a completely new resource of mail order brides, looking for the possibilities of meeting a Westerner with a view to settle down. The number of Russian brides that participate in the mail order system has greatly increased in last few years.
Russian mail order brides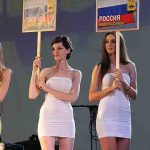 After the fall of the Iron Curtain, Russian women began to look for men to marry. Why didn't they marry Russian men? To put it in a nutshell, there were more women than men and supply and demand simply made it difficult for women to find men to marry in Russia. With the surge of Russian women interested in becoming mail order brides the whole industry got a boost! These were well educated, beautiful, young, fit Western women, and it turned out that a previously unknown demand for them existed in the United States, Canada, Australia, the European Union, and other Western nations.
What is the scenario these days ?
In modern times, this type of matchmaking is done on the web. International dating sites offer the opportunity for men and women to meet and get to know one another no matter what country they are from. Live video chat, instant messaging, e-mail, text messaging and more allow two people to get to know each other and correspond in a very personal way. This is a great opportunity for many people because, though it is often stigmatized, international dating is simply a means by which one can broaden their pool of prospective spouses and find someone that they really feel that they can love. In many countries the male and female dating pools may be uneven and it can be difficult for people to find someone of the opposite sex who is suitable and compatible with them.
Debunking the myth finally!
It is important to be aware of the history of the mail order bride industry in order to dispel the notion that it was founded on the idea of preying upon weak-minded women or that men who have met their wives in this manner are sleazy or perverted. The first mail order brides arose from a very real need to bring men and foreign women together. Over the years it has evolved and become very different from what it originally was. However, the same basic goal of bringing couples together in order to build lives and families is always at the forefront. Women are benefitting every day from the practice and many happy and beautiful couples had their start this way.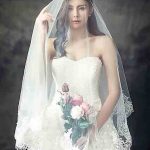 In today's fast paced world, love does not come easily and mail order brides might make that happen – actually they are making it possible! The main reason for the growth of this industry is because it helps the people to find true love. The aim of this process is marriage and not some one night stand. It will help you interact with the bride, get to know about her, marry her and finally live a happy life with her. Rest assured, the system is quite safe, provided you join a reputed dating site and steer clear from phony ones that merely exist to con you and make some quick cash.
(Visited 75 times, 1 visits today)